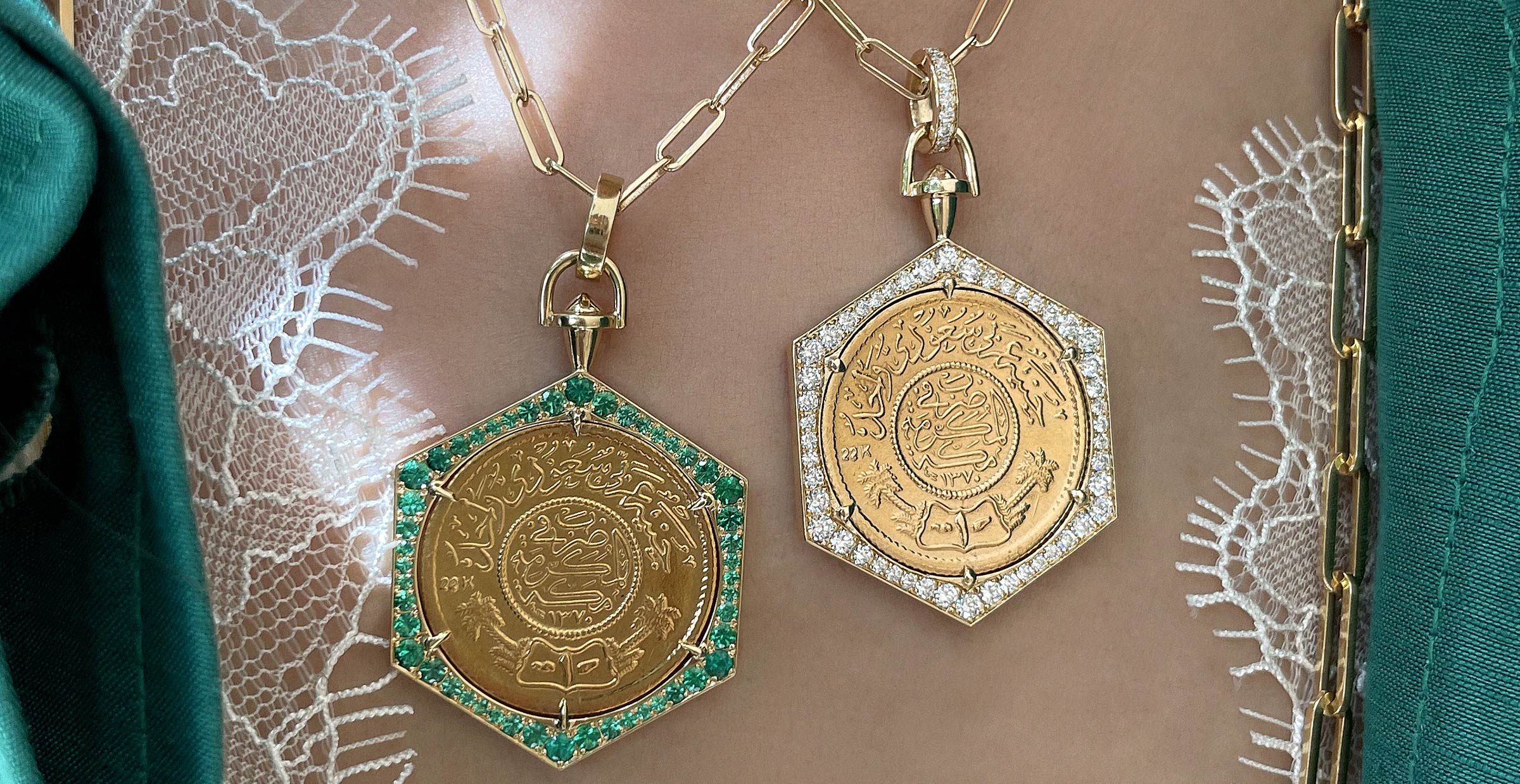 GINEA (HERITAGE COIN)
Saudi gold coins known locally as the GINEA, have been transformed into wearable works of art through the exquisite designs of YATAGHAN.
The GINEA collection was launched as a limited edition for Saudi Design week in 2019. Upon its success, the series was extended and evolved into a collection by introducing hexagonal medallions each encrusted with diamonds or Colombian emeralds framing the iconic Saudi coin.
This series is inspired by ancient Saudi traditions of incorporating coins into jewellery, blended with the minimalism of contemporary culture.
The GINEA collection is critically acclaimed and is now a client must-have.